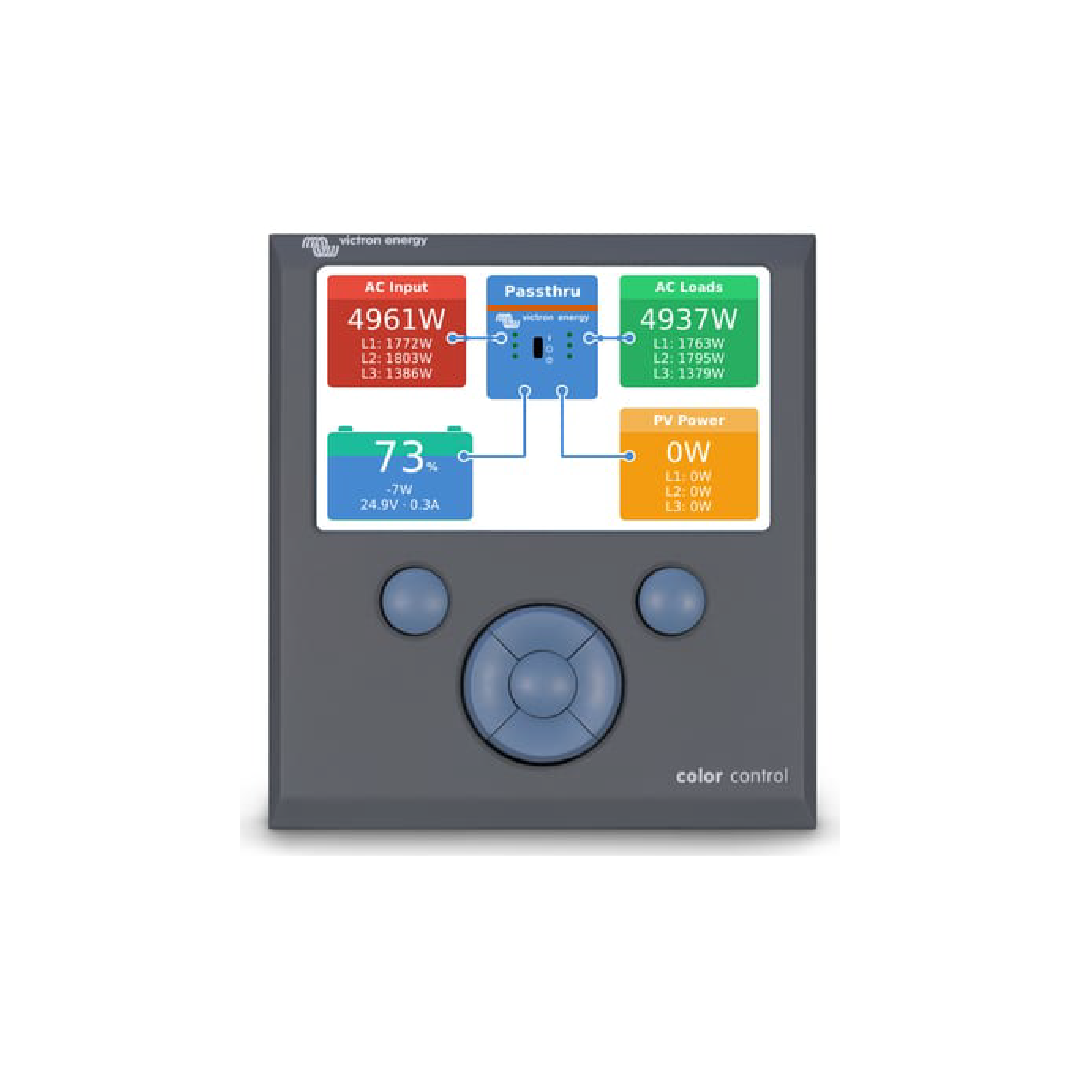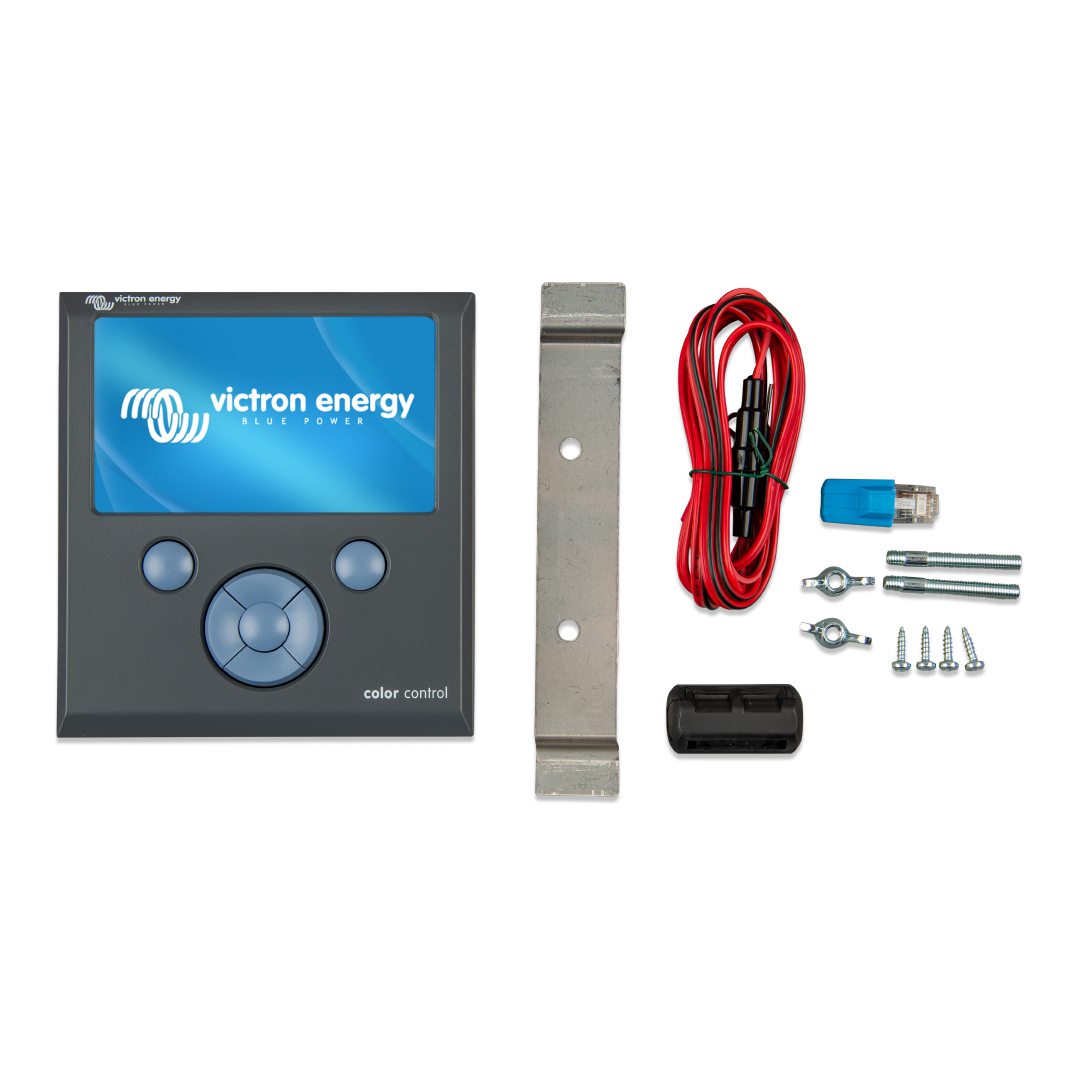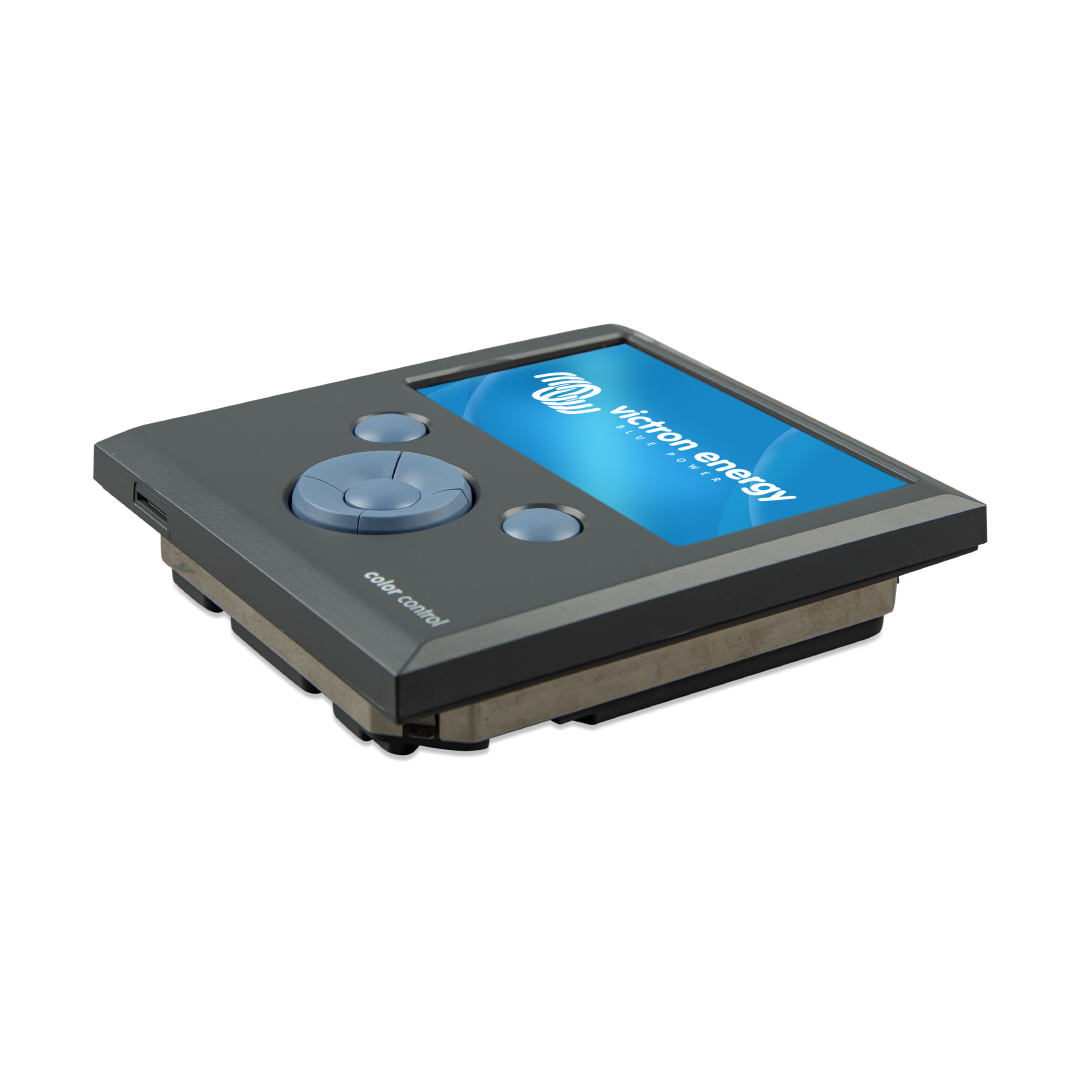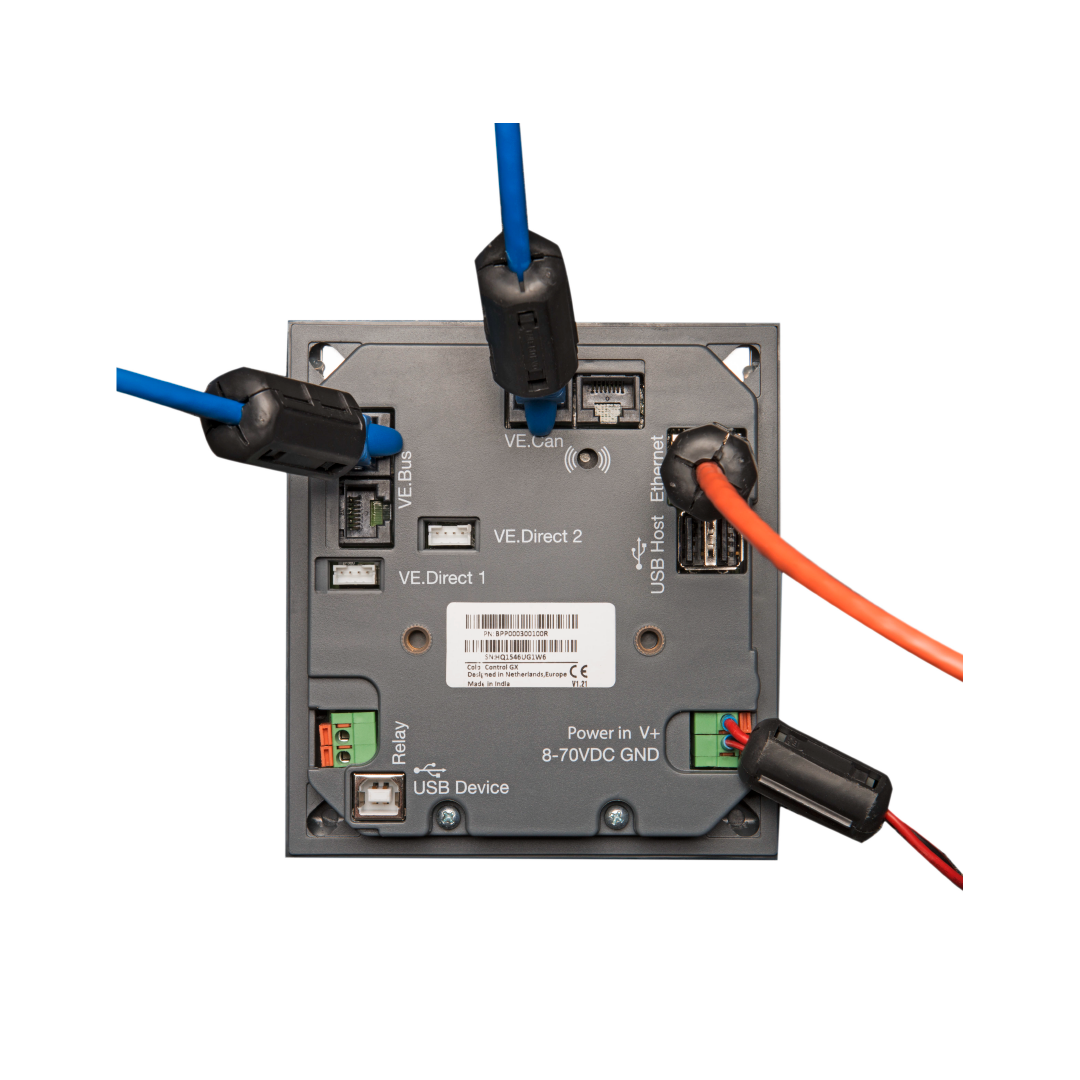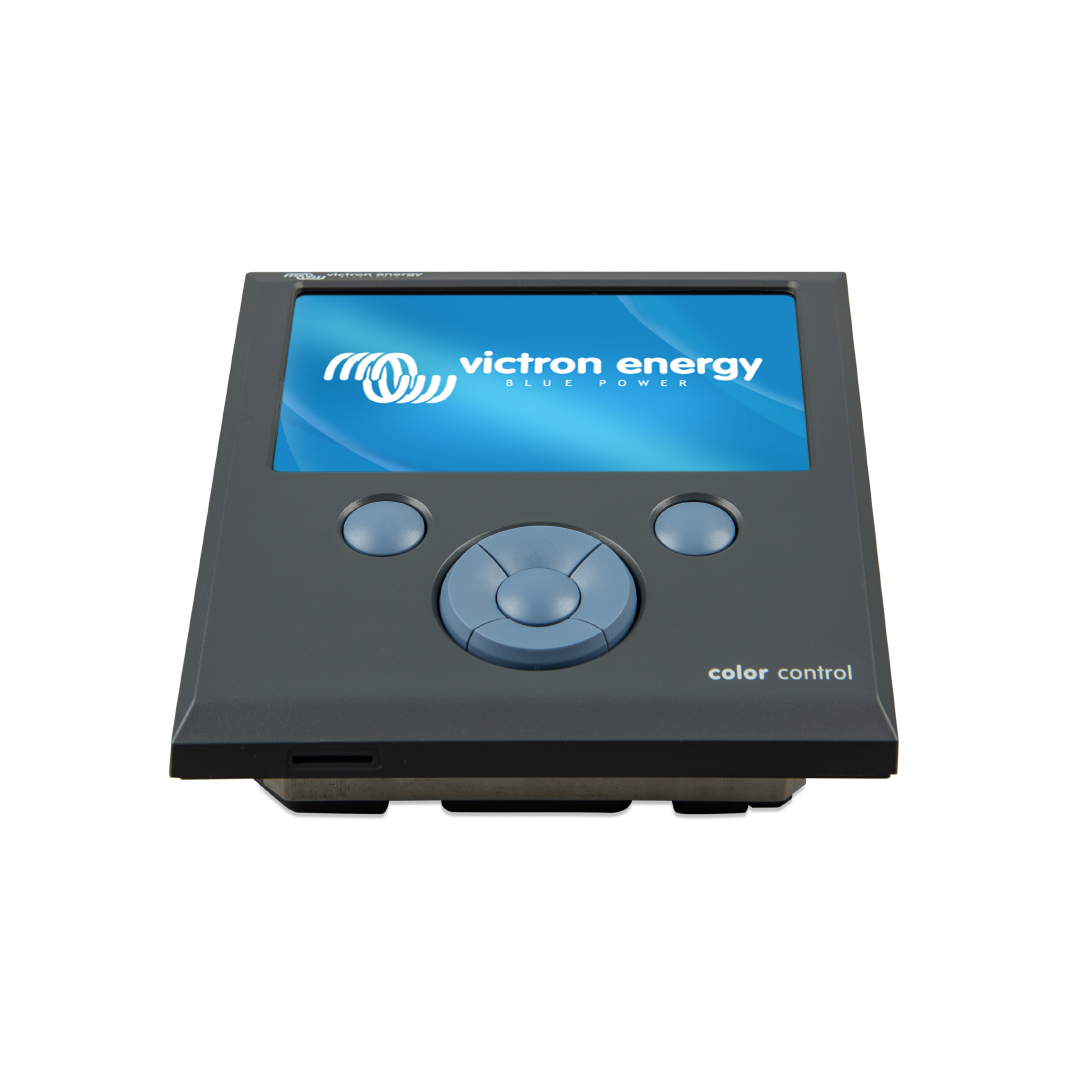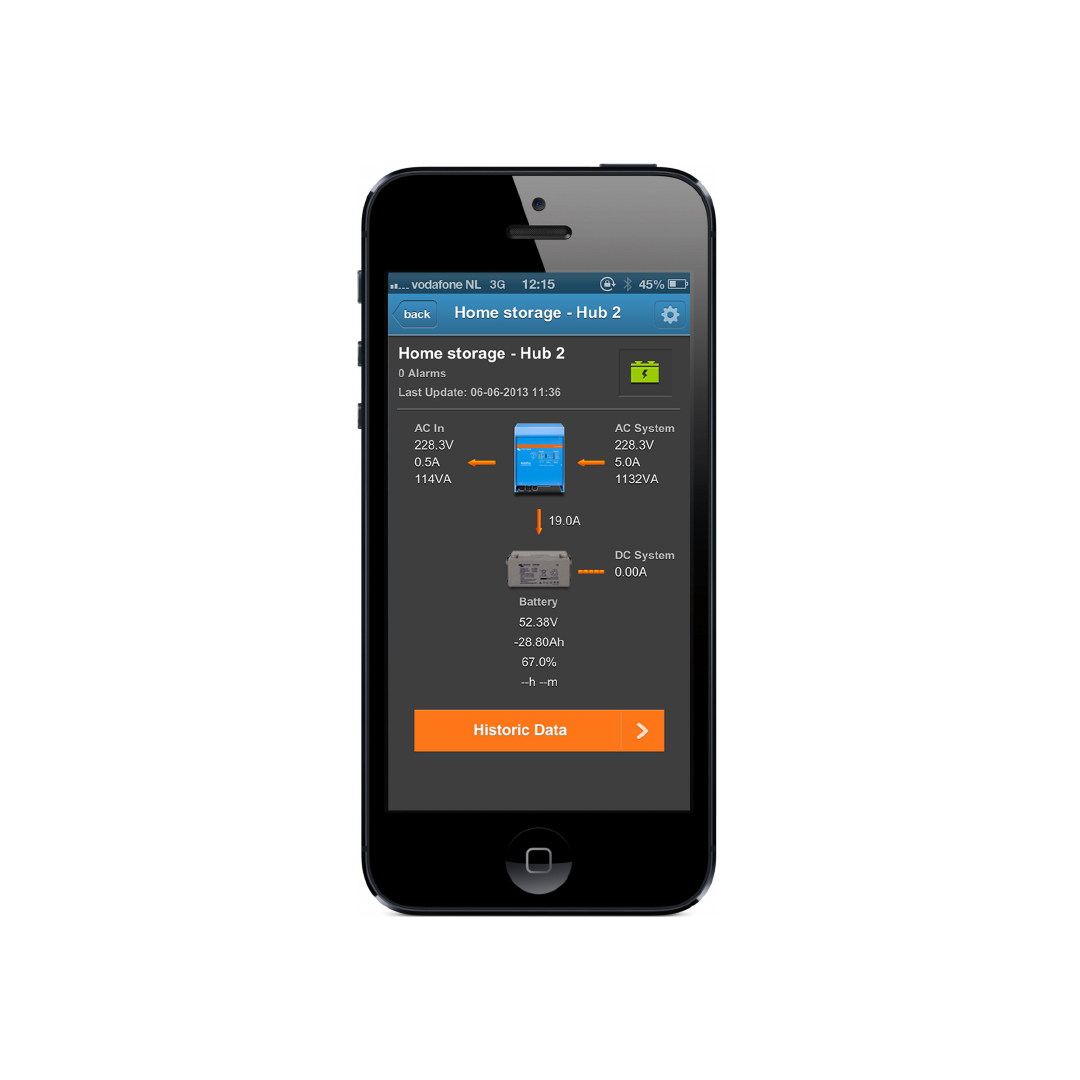 The Color Control GX (CCGX) provides intuitive control and monitoring for all products connected to it. The list of Victron products that can be connected is endless: Inverters, Multis, Quattros, MPPT 150/70, BMV-700 series, Skylla-i, Lynx Ion and even more. Victron Energy system monitoring The Color Control GX is the communication centre of your installation. It offers at-a-glance live information, and lets you control all products connected to it. Full system control is gained – almost anywhere in the world – by accessing your Color Control GX using free-to-use Victron Remote Management Portal (VRM). Read the Datasheet for the Victron Energy Color Control GX (PDF)
Regular price

Sale price

$733.19

Unit price

per
Warehouse Pick-Up Available
Our pick-up schedule is Monday to Friday from 10AM - 4PM.
Canada Wide Shipping
Products online are in stock in our warehouse
Orders generally ship out in 1-2 days.
The Color Control GX (CCGX) provides intuitive control and monitoring for all products connected to it. The list of Victron products that can be connected is endless: Inverters, Multis, Quattros, MPPT 150/70, BMV-700 series, Skylla-i, Lynx Ion and even more.
Victron Energy system monitoring
The Color Control GX is the communication centre of your installation. It offers at-a-glance live information, and lets you control all products connected to it. Full system control is gained – almost anywhere in the world – by accessing your Color Control GX using free-to-use Victron Remote Management Portal (VRM).
Read the Datasheet for the Victron Energy Color Control GX (PDF)